About Us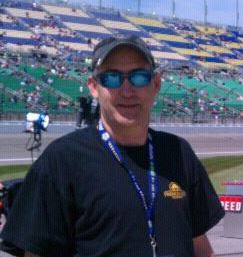 An Air Force Veteran, Devin Knight founded Freedom Staffing in 1999, leveraging over 25 years of Information Technology experience as a developer and senior project/program manager. He has a proven understanding of the software lifecycle fulfillment process, as well as how to maintain enterprise strategic software systems.
Due in part to Devin's military experience and leadership, Freedom Staffing has formed significant, long-term partnerships in the Federal system. During his time of active service, Devin gained an appreciation for and knowledge of how systems directly impact the Department of Defense. With a dedication to customer responsiveness and high-level recruiting skills, Devin ensures that Freedom Staffing clients are provided the right resources for IT projects, understanding the delivery requirements and providing the right augmented staff to achieve the desired results in each client's environment.
In addition to making sure that client satisfaction is soaring at Freedom Staffing, Devin also enjoys soaring through the skies with his pilot's license. Other interests include hunting, fishing, snow skiing, racing and sharing these pastimes with others. He holds a BS in Business, Finance and Accounting and has a passion for sharing his knowledge and expertise with others.
Shannon Morris – Owner Freedom Staffing, LLC WBE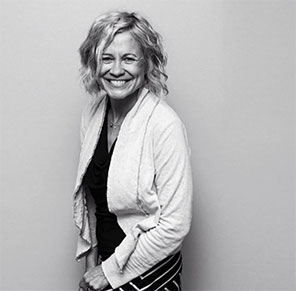 Shannon Morris has 20+ years of experience with IT solutions starting her career in engineering at AT&T. Her career has allowed her the ability to design, manage and build IT teams, software and solutions. Some highlights include the Indiana Teacher Licensing System for Department of Education, Mobile Applications for Riley Children's Hospital, Network implementations for Hospitals, Universities, Corporate and Government projects across the country. Her career grew into senior IT consulting initiatives much of which were focused with tech companies and corporate software and hardware implementations. Many of these systems support caregivers, families and individuals looking for job placement.
Several years ago, she became the owner of now Women Owned Freedom Staffing. Her focus at Freedom Staffing is clear: hire the most highly skilled, experienced IT personnel and match them with staffing needs in the public and private sectors. She works to provide both long-term and short-term augmented staffing in sites around the country. Freedom's role as a Prime Defense Contractor and sub- contractor has a clear goal to place Civilians and Veterans in civilian roles particularly within the Department of Defense. This includes sponsorship of secret clearances. Shannon takes a special and committed interest in working with Veterans to ensure their skills are translated effectively as well as receive the best level of compensation. As a coach and leader Shannon values teamwork and engagement with employees.
Shannon has enjoyed Philanthropic leadership roles such as Chairing the Riley Children's Super Baskets of Hope initiative and Indiana University Women's Philanthropy. She was awarded the Indianapolis Business Journal 40 under 40. She is committed to the economic development goals of the city of Indianapolis. She enjoys her volunteer board positions and is an active IU Hoosier fan excited to send her son there in the fall. She enjoys her home in Indianapolis with her husband Todd Morris, son JT and daughter Riley. She is a CYO coach and enjoys being active.
A Women Business Enterprise
As a woman owned business, Freedom Staffing is proud to have qualified for and completed certification as a Women Business Enterprise (WBE).
To be eligible, a firm must be 51 percent owned by a minority or women, control the business enterprise as well as provide documentation of U.S. citizenship, and illustrate clear expertise in the industry chosen.
Being certified WBE does two things. One, it provides our current and prospective clients confidence in the level of commitment we have to our field of expertise and two, it offers those same clients the opportunity to support diversity in the marketplace by working with minority- and women-owned businesses. We believe this business model strengthens our local and national community.
PROUDLY SUPPORTING VETERANS SINCE 1999