Riley Hospital's "Super" Baskets of Hope Superbowl 2011 Indianapolis!
August 24, 2011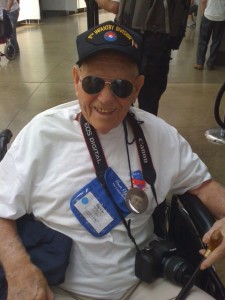 Freedom Staffing wants to thank the Honor Flight crew for showing our WWII veteran family member Peter Uhl a world class experience. Peter was with an infantry that stormed the beaches of Normandy. He along with others were flown from his home to DC to tour the WWII memorial along with other monuments and Arlington Cemetery. The armed forces met his flight in military fashion in DC and then honored the vets at the memorial.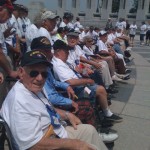 On the way home in true WWII fashion they had a mail call on the flight. Through the efforts of Freedom Staffing and Indianapolis school children the vets received hundreds of mail items including a movie created by 6th grade students. This allowed the veterans to read about our gratitude for their service long after the honor flight was over.
Our team has just recently met with the city of Indianapolis Veterans Affairs office and continues to look for ways to connect with veterans to show our gratitude. We are also continuing to pursue strategies to find great job opportunities for our veterans as well.